What I love most about Christmas……………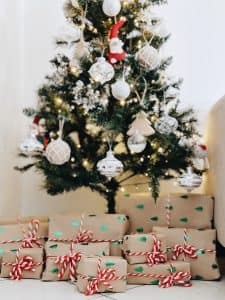 nope, it's not the presents. My favorite part of Christmas is actually all about HIS PRESENCE! I love Christmas because of its true meaning which is the day we celebrate Jesus' birth. If it wasn't for Christmas, I would not have a SAVIOR that saved me from my sins as a teenage girl. I would not have hope in this world. I would not have a godly husband. I would not have the blessings in life that I've been given. I would not have a home after this life here on Earth.
As I've grown up, I've really tried to make an effort to put the true focus of Christmas on the birth of Jesus and not all the other things involved with Christmas from the world's point of view. I still love gifting and baking for others which are fun family traditions that practice what God demonstrates/demonstrated which is giving selfishly too. Giving a gift to someone special, baking treats for a neighbor or friend, sending cards to wish people Merry Christmas, sponsoring a child or family for Christmas, cooking a meal for someone, and gestures like this are giving to others without expecting anything back. This is a favorite of mine at Christmas….giving others something to smile about! But may I never get sidetracked of the true Christmas gift.
That is the gift that God gave us. He gave us a gift like no one else can give and it's one that is free yet valuable and extra special. But the only way to receive this gift is for us to accept his son, Jesus as our Savior. As stated in John 3:16, "For God so loved the world that he gave his one and only Son, that whoever believes in him shall not perish but have eternal life." He wanted us to have everlasting life with Him so He sent Jesus to be that way for us. Romans 6:23 says, "For the wages of sin is death, but the gift of God is eternal life in Christ Jesus our Lord." You see the best gift of all is eternal life with Jesus our Lord.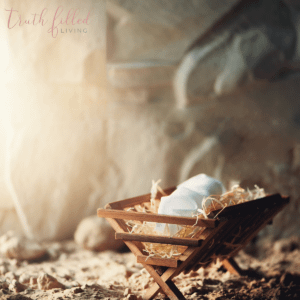 So I encourage you this Christmas season to reflect on the best gift that was ever given. I hope you also enjoy the special moments of Christmas with family and friends. May we be JOYFUL and THANKFUL this Christmas regardless of the past year's events.
If you have never accepted Jesus as your Savior I encourage you to pray this sinner's prayer if you are looking for a Savior and eternity in Heaven with Jesus: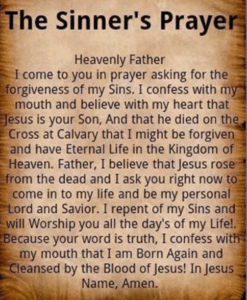 Merry Christmas to you all!
God Bless,
Amy