"Who can find a virtuous woman? For her price is far above rubies. She looketh well to the ways of her household. Her children rise up and call her blessed."
Proverbs 31: 10, 27, 28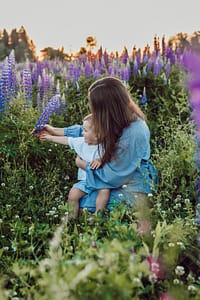 It's almost that time of year again! Mother's Day!
Mother's Day is a special day. A day set aside to celebrate all the hard work mothers do every day. The work of nurturing and caring selflessly for their children.
Have you given any thought on how you want to celebrate the mother in your life this Mother's Day?
Mary and Martha have many unique and special finds to gift the mom in your life. Below is my "Ultimate Mary and Martha Mother's Day Gift Guide. You are sure to find a gift perfect for any mom.
Imago Dei Desktop Frame + 10 Cards of Hope
Imago Dei, meaning "made in His image" This 5×7 desk frame is made of copper with a desk frame stand. It comes with 10 cards of hope that you can change out in the frame. Or place your favorite photo, and message and create a collage in this beautiful frame.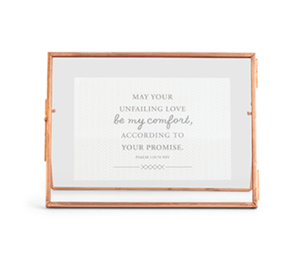 Backpack |Taupe| | Navy | |Camo| |Black|
Perfect for all travel needs, a diaper bag and the perfect church tote for all you & your children's needs. This nylon backpack has vegan leather straps 35″ adjustable, drawstring closure, and a 3″ handle drop. Our Mary & Martha signature "&" logo is on the charm strap and metal zipper pulls. EPH 6: 10-18 is gold foil stamped on the charm strap as a reminder to put on God's armor daily. Additional benefits to our backpack are the exterior pockets: 3 zipper pockets & 2 magnetic side pockets. The interior boasts 1 zipper pocket & 2 slip pockets, key holder with clip. To clean, just wipe with a damp cloth. Imported.
Beautiful Canvas with faux leather handles. Embroidered message reads It is well.
Everything Beautiful Market Tote
This Market tote is stunning with a message on the front which reads: Everything beautiful begins with God. An interior pocket with a scripture verse that reads: From His abundance, we have received one gracious blessing after another John 1:18.
Message on the front reads: Love Others + Do Good. Durable vegan leather handles, and an interior pocket with a scripture verse which reads: Better Together Hebrews 10:24-33
 Everything Necklace |Gold| |Silver|
The "Everything" necklace in 14K gold rhodium plated and has a bar pendant with the word "Everything" written on it. Reminding the wearer that He is our everything – He is all we need!
In Christ Necklace |Silver| |Gold|
The "In Christ" necklace in silver has a bar pendant with the four words, "Chosen, Loved, Redeemed, Forgiven". The necklace is rhodium plated to keep the beautiful look and last longer. It's 16″ length with a 4″ extender to customize to the wearers desired length.
Written by Candace Cameron Bure, there are 23 sessions with meaningful Bible verses and four easy-to-answer questions that help to encourage you to interact with God and your faith in a simple and straight forward way. It has a premium soft-touch cover with gold foiling.
Another beautiful and straightforward devotional written by Candace Cameron Bure. Containing 25 devotions with meaningful Bible verses and four easy-to-answer questions to encourage you to interact with the Bible and develop unwavering faith in God.
This floral collection comes with a Keepsake Box & pen. This beautiful box is perfect to sit on a desk or counter. The set includes 5 each of 2 designs with 10 envelopes and 1 gold ballpoint pen.
Sanctuary Candle: A Place of Grace | 6 oz | |15oz|
The Sanctuary Candle Collection is designed with a Psalm on each candle, to help be a reminder of God's promises. A Place of Grace is Raspberry Citrus + essential oils. Renewal has a reminder of Psalm 84:11.
Sanctuary Candle: A Place of Renewal | 15 oz | |6oz|
Also designed with Psalm on it. A Place of Renewal is Jasmine Rose + essential oils. Renewal has a reminder of Psalm 51:10.
Sanctuary Candle: A Place of Rest | 6 oz | |15oz|
A Place of Rest is scented with Lavender Vanilla + Essential Oils. With the reminder of Psalm 127:2.
Made with Love Casserole Carrier
This beautiful and functional potluck tote comes with an insulated main compartment for warm or cold dishes and a spacious top compartment for sides, utensils, plates, etc.  And it has a handy ID window & card to ensure that your tote makes it home with you.
Simply Elegant Dessert Pedestal
Mary and Martha's new dessert pedestal is perfect for serving cakes, pastries and more. With a twist-off acacia wood pedestal base, it is easily stored. The ceramic top has the message: Made with love…. served with joy! from Romans 15:13.
The new Simply Elegant Pitcher is ceramic, microwave & dishwasher safe. The message embossed on the front of the pitcher reads: Blessed. The pitcher holds 2-1/4 quarts. Perfect for beverages or flower arrangements. The bottom read, The Lord bless you and keep you; the Lord make His face to shine upon you and be gracious to you; the Lord lift up His countenance upon you and give you peace. Numbers 6:24-25.
Simply Elegant Nested Bowls |Set of 3|
Beautiful and neutral set of 3 nested bowls. Each ceramic bowl measures 3 ½"H × 5 ½"D , 4 ½"H × 7 ½"D, 5″H × 9 ½"D . Microwave and dishwasher safe.
Another beautiful mug set to accompany the new Simply Elegant Dinnerware line. In a set of 2; one in gray & one in white, each has a message on the inside which reads: The Lord bless you and keep you Numbers 6:24.
I would be honored to help you get any of these items for the mom in your life. Please let me know how I can help! Get those orders in soon so you can have them shipped in time too!
Wishing you a very Happy Mother's Day to all of you mom's out there.
For more blogs, check them out here. Also, check out my Facebook page here and even join my exclusive group here for Mary & Martha sales and promotions, as well as games, giveaways, and prizes. I'm also on Instagram and Pinterest so there's a place for you to find me for whichever platform you prefer.