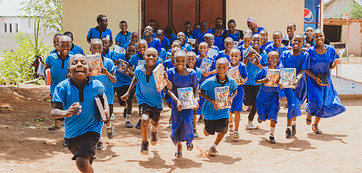 Compassion- a feeling of deep sympathy and sorrow for another who is stricken by misfortune, accompanied by a strong desire to alleviate the suffering.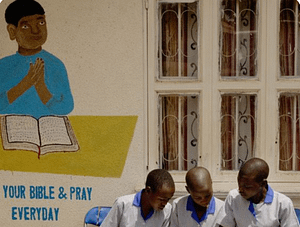 We in the United States are very fortunate. We can so easily get our hands on the Word of God. We can easily pull it up on our phones and computers with a simple Google search. Churches are often on almost every corner. Even if they are not, chances are high that there is a public library nearby where you can easily borrow the Word of God.
But that is not the case for millions around the world. Because of either poverty, or persecution, its not so easy to get their hands on the Bible. So many long to get just a glimpse of the scriptures with their own eyes.
As Christians, who can so easily access God's word, that should bother us and spur us on to do something about it. Because guess what? Our Lord Jesus commanded us to do so.
"Go ye into all the world, and preach the gospel to every creature." Mark 16:15
But I get it, you might feel compassion, and have that strong desire to do something, but just don't know how.
Mary and Martha has a long standing relationship with "Compassion International". A child-advocacy ministry that pairs compassionate people with those who are suffering from poverty. This ministry releases children from spiritual, economic, social, and physical poverty.
This past year they have paired up with Mary and Martha to provide 10,000 Bibles in Rwanda and guess what? They obtained the goal and exceeded that goal by $10,000! Amazing right?
This next year Mary & Martha is doing even more amazing things! They are supporting children in a community in Tanzania, providing spiritual, nutritional, educational, and medical needs of the children there.
And you can help! Just by making a donation of any size, you can help us in helping these children.
You can easily add a donation to any order form. If you are interested in donating or purchasing any products and donating, click here.  You can also check out Compassion International at www.compassion.com, to learn how to help more!
Help us in reaching more children this year with not only the Word of God but the daily physical needs also.
Unto the upright there ariseth light in the darkness: he is gracious, and full of compassion, and righteous.
Lets rise up. Be the hands of feet of Christ. And help our fellow man get what they need most. Jesus and His word. –Psalm 112:4