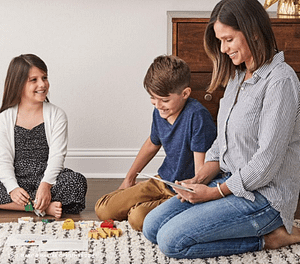 Christmas time is quickly approaching, only a few more weeks left! The season where we celebrate the coming of our messiah, redeemer, mighty God, and everlasting Father.
It's a time to reflect on that inspiring truth and to celebrate by gift giving and decorating.
Would you love to bring a beautiful, and tangible reminder of the reason for the season into your home? Or would you like to gift a friend with such a reminder. Consider bringing the Mary and Martha 10-piece nativity set home.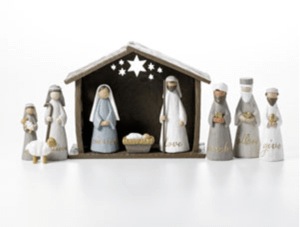 Made of painted and carved wood sculpted resin. The set comes with a stable, the manger with baby Jesus, Mary and Joseph, 3 wise men, two shepherds, and a sheep. This set is sure to be passed down to future generations.
This Nativity is perfect for any home décor style with its stunning simplicity and rich colors. Each figurine also features one word pertaining to the season helping you to always keep in mind the true meaning of Christmas. If you want some additional features with the nativity, you can always add the nativity animals (set of 2) and the nativity angel.
Not only does Mary and Martha feature a Nativity for décor purposes. There is a set specifically designed for little hands to interact with.
Our children's 14-piece Nativity set is crafted from wood and is completely safe for children 3 and up to touch and play with. It features a stable, baby Jesus and the manger, Mary and Joseph, two angels, 3 wise men, 2 shepherds, and two sheep. And additionally, you can purchase an add on set, for even more interaction and holiday fun.
The children's nativity add on set features interactive cards to help count down the days to Christmas. The day of Jesus birth. Allowing you to easily introduce the true meaning of Christmas in your child's life.
Bring home the true meaning of the season. In a simple way that can be seen and touched. While you are choosing the nativity scene that will work well for your needs, browse the new Christmas Catalog. It's full of over 25 new and festive products, including kitchenware and decorative touches to add to your holiday celebrations. Each item has a special reminder of the true meaning of Christmas.
Also, keep in mind if you need any help with purchasing any nativities, please reach out to me and I'd be more than happy to help!
Do you currently have a nativity? If so, how do you display yours?